Cheyennsokiefuel
Oklahoma Fuel x Cheyenne Chantilly (Sky Bar Leo)
1996 Bay Tobiano Mare
aka "Cheyenn"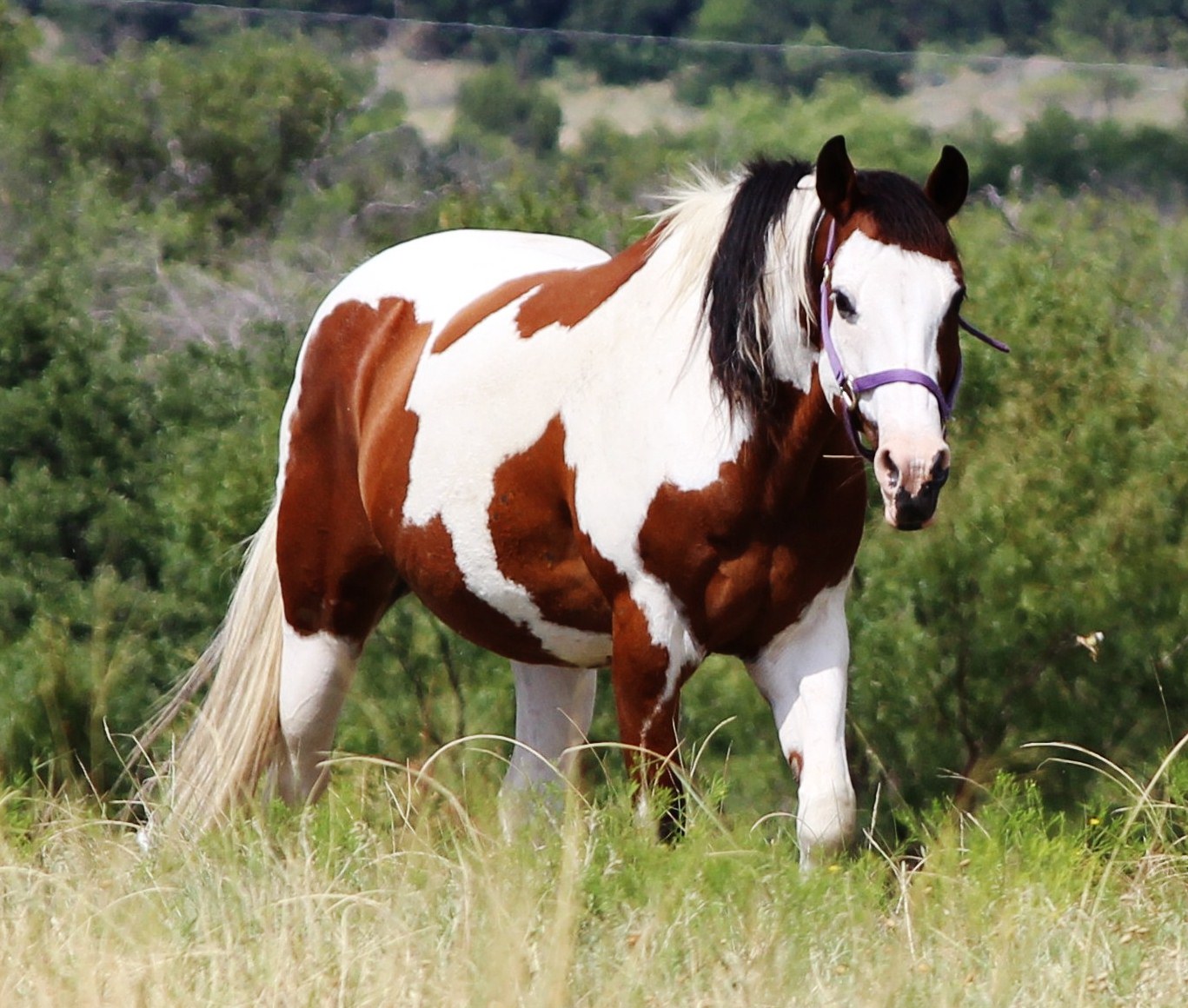 Cheyenn is a multiple ROM, AAA, and AA producer with progeny earnings in excess of $50,000.
Sire:
Oklahoma Fuel
- Oklahoma Fuel had the distinction of being the only American Quarter Horse to run AAA time at all 7 AQHA distances. He passed his speed and athleticism to his foals and became one of the most popular barrel horse and roping horse producers of all time. Oklahoma Fuel (SI-108, 41-15-8-1-$11228). 2nd Garfield Downs Special Derby, 2nd Speed Horse 220y Stakes. SIRED: 21 foal crops, 423 registered foals, 201 race starters, 94 winners, 3 Stakes winners (MSW/si-101 Jet Switch, MSW/si-102 Yeller Fuel, SW/G3MSp/si-97 Oklahoma Hanka, etc.), 4 Superior Race Awards, 98 ROMs, 80 2yo ROMs, 64 80+ ROMs, 29 90+ ROMs, 5 100+ ROMs, Money Earned $646,458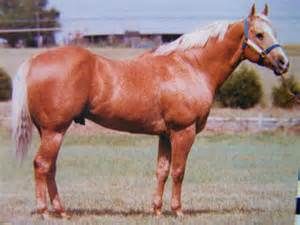 Dam:
Cheyenne Chantilly
(Sky Bar Leo x Crestival TB, by Your Host)
Sky Bar Leo
progeny have earned over 100 APHA points in barrels, poles, stake race, halter, and hunt under saddle. 
Sky Bar Leo
is sired by
Sky Top Bar
SI 83 who had 8 starts with 2 wins, 2 seconds, and 2 thirds. Approximately half of Sky Top Bar's foals raced on the track earning nearly $200,00.   Even more made their mark in the show ring, including Supreme Champion Sky Bug Bingo.
Cheyenn's Offspring:

2001 - Falkenhams Fuel - Bay Tobiano APHA Stallion by Falkenham (TB)

2002 - Dancing Okie - Solid Bay APHA Gelding by Falkenham (TB)

2005 - Oklahoma Cash - Bay Tobiano APHA Gelding by Weapon with Class

2006 - Fuel Destroyer si 84- Solid Sorrel APHA Gelding by Toneys Dash
AA winner of $8518 in track earnings

2007 - Oklahome Cash Jet si 93 - Bay Tobiano APHA Mare by Dos Poruno
AAA winner of $17,674 in track earnings

2008 - High Jet Fuel si 88 - Bay Tobiano APHA Mare by Toneys Dash
AA winner of $16,061 in track earnings

2009 - Sulleys Girl - Bay Solid APHA Mare by Toneys Dash

2010 - Oklahoma Hancock - Solid Sorrel APHA Gelding by Maggies Hy Time

2011 - Sullys Gold si 86 - Gray Solid Gelding by Voghts Gold
AA winner of $7885 in track earnings


 
SI-100/AAAT/ROM (SW)31-22-4-2, $200,625 1962 AQHA Champion Quarter Running Two Year Old Colt 1962 AQHA Champion Quarter Running Horse 1963 AQHA World Champion Quarter Running Horse AQHA Hall of Fame Inductee
*CheyennsOkieFuel is owned by Andria Hill